We tend to hear about the disaster stories rather than the good news, but when flying, cabin crew sometimes go that little further to ensure customers don't just have a smooth flight – but a memorable one, too. Take the Delta flight attendant who rapped the safety demonstration on a flight from Alabama last month, for starters.
In a bid to spread some cheer, The Independent asked airlines to tell us about their finest cabin crew moments. Here's what they said.
Westjet
Passenger Ariana Ruth and fellow passengers were kept entertained in October 2016 when their Westjet flight was delayed during taxiing.
"We were in a long queue for taking off so to distract us, the 'head flight attendant' did detailed introductions of all the flight attendants working on our flight… in a dating show style.
"For example, 'Martha has just flown in from the glamorous Hawaii, where she enjoyed long walks on the beach'.
"They would then walk down the aisle in a fashion show-style strut… it had everyone laughing and distracted from the 45-minute wait."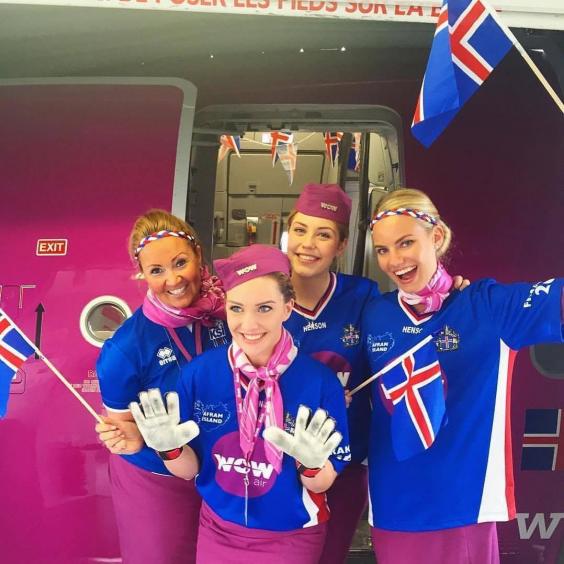 Wow Air
An elderly American couple were flying from Iceland's Keflavik to Amsterdam in order to catch a cruise – but a flight delay on arrival at Amsterdam meant it was looking like they were going to miss the boat.
Luckily for them, flight attendants Anita Brá Ingvadottir and Elinborg Jensdottir called the ship's captain from the galley and ensured they waited for them. In a letter to Wow Air, the couple said:
"There were two flight attendants that helped us… They are to be commended for their help. The captain of the ship did wait for us and the driver was waiting in the terminal with a sign. His black Mercedes was parked right outside the terminal. We arrived at the ship just before 5pm. We thank them for their help!! Our cruise to the British Isles was wonderful."
Southwest Airlines
However much airlines try to jazz up safety videos, nothing will ever come close to the performance of crew member Nicholas Demore on a flight from Dallas to Las Vegas in November 2017. Forgoing formal procedure, he treated passengers to an innovative burlesque-like rendition, using a seat belt in lieu of a feather boa, fanning himself with a safety card and strutting down the aisle with an expression of glee.
Footage of his antics quickly went viral, and Demore himself said: "With what is happening in today's world, people need to smile more and that is why I do my fun safety demo. Every passenger has a story, and you never know what someone is going through on a day-to-day basis.
"Their travels can be taking them on vacation, girls weekend, or a golf trip, but they could also be going to see a friend in the hospital, to take care of their elderly parents, or even a funeral. I love being able to make them forget their troubles or enhance their trip just by being me, and Southwest lets me bring my personality to my job."
China Airlines
During a China Airlines from Taipei to Los Angeles, a cabin manager – who wished to remain anonymous – was briefed about an elderly passenger travelling alone who would require special assistance.
The manager ensured that the man was greeted, made comfortable, and told assistance was always available. But when he saw the old man, who reminded him of his grandfather, he got involved himself.
After take-off, the cabin manager noticed the passenger having difficulty using his cutlery, approached him, and helped the man enjoy his meal.
Upon landing, the cabin manager then made sure assistance was ready for his arrival at the airport.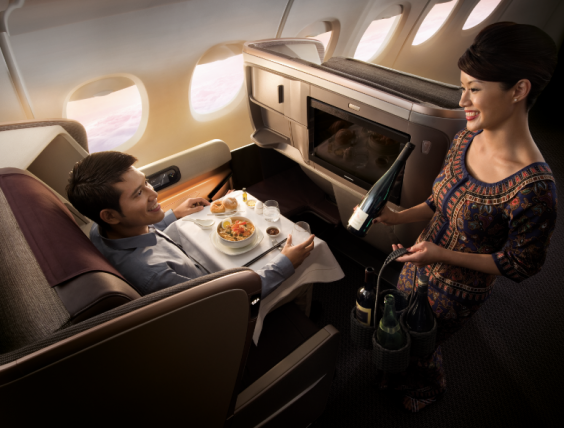 Singapore Airlines
On a flight from San Francisco to Singapore, so an airline spokesperson tells us, a passenger travelling with her husband admired the uniform of one of the cabin crew and asked her where she could get the green batik fabric. The cabin crew member subsequently offered to help buy the fabric.
The passenger gave her their US address, asking how much the material cost so they could reimburse her. Instead, the flight attendant couriered the package to the couple's home address in the US, refusing payment and calling it an early Christmas present.
For privacy reasons, Singapore Airlines wouldn't tell The Independent who the kindly crew member was, but assures us it's a true story – as is the remarkably similar alternative they offered us.
British Airways
Onboard a flight from Orlando to Gatwick last month, BA cabin crew got wind of a small boy (who has autism) who had his favourite teddy bear taken away from him by security at Orlando Airport. The family were incredibly upset by the experience, and his twin brother (who is not autistic) found it very hard to see his brother so distraught.
The crew found the boys' upset heartbreaking, and after a brainstorm in the galley, the crew members on board decided to club together and buy the boy a replacement – a British Airways Flying Start bear (from the duty free catalogue). All the crew members involved went up to the family and gave the boy the bear, telling him that "BA bear was very lonely and wanted a special friend." Hannah Tomlin, British Airways Cabin Crew member who spearheaded the gesture along with Dale, Abbey, Karen and Chris, told us: "It was so rewarding to be able to put a smile back on his face. I think the family were overwhelmed by the gesture as his mum was very emotional. It was really lovely."
Delta
A Delta customer was flying home with her children from Disney to New York when she left her bag in the overhead compartment while trying to manage her two children aged eight and four.
"The bag had my daughter's most prized (new) possession," said the woman. "A big fluffy stuffed animal from the Magic Kingdom. I hadn't even realised yet what would have been a catastrophic error when I heard someone calling me at the baggage claim. Our flight attendant had run all the way down there to see if we were still there and return the bag!" she said in an email, thanking Monica de Crescentis, the Delta flight attendant who saved the day.
Ryanair
When asked to name examples of individual cabin crew excellence, Ryanair told The Independent: "All of our cabin crew are exceptional".
Undoubtedly, but crew member Javier Otero took that excellence one step further in May when he belted out his own version of Despacito on a flight between Gran Canaria and Seville in May, in a bid to boost sales of the airline's famous scratch cards.
The airline attendant from Cadiz changed the lyrics from 'Despacito' to 'Dos Euritos', telling La Voz Digital: "Ryanair gives us the freedom to sell the products using our own sales strategy and we try to make it so that even if the passengers don't buy, at least they are entertained."
Source: The Independent